NMW 2015 a catalyst for industry growth
Registration is now open for National Manufacturing Week 2015 (May 26 - 29, Melbourne), Australia's biggest – and longest-running – manufacturing industry event.
National Manufacturing Week 2015 will present an outstanding exhibition as well as presentations, networking opportunities and demonstrations to help everyone - all levels, and all sectors of industry - gain new ideas for innovating, collaborating and building competitive strengths.
NMW 2015 is attracting strong exhibitor support, with more than 200 companies including BOC, BAC, Lincoln Electric, Klingspor, Supagas, Stratasys, Telstra and other leading brands already confirming their participation in the event. Some of these will participate in a new interactive demonstration program running on the exhibition floor throughout the four-day event, which will bring new processes and technologies to life.
NMW 2015 will also present exceptional presentations: with world-class speakers sharing their expertise and leading discussions in two zones, the R&D Hub and Digital Manufacturing Hub.
Free access to innovation leaders
The R&D Theatre program focuses on innovation and bringing new ideas to market. Sessions will include Phil Timbrell of Preformed Line Products presenting Unusual approaches to getting an idea to a Fully Testable Product, Dr John Blakemore speaking on What really are our options? and Mark Steiner, MD Techome and Hetech speaking on Buying or Manufacturing Offshore? What to Look For.
Complementary sessions in the Digital Hub will present speakers including RMIT University's Gretchen Wilkins and Ian Nazareth profiling the Future Factory and Enhar's Demian Natakhan speaking on Increasing Productivity.
In exciting news for manufacturers using - or considering - some form of Lean or Six Sigma methodologies to boost their bottom line, NMW will also present Bob Sproull, international expert in improving manufacturing processes.
Bob Sproull has constructed a unique optimization methodology for manufacturers, unifying the Theory of Constraints, Lean, and Six Sigma that he says can deliver productivity improvements more quickly and with less risk and cost than standard Lean Six Sigma initiatives.
NMW 2015 will be collocated with Austech, the SMART Logistics conference and Australia's first complete safety event, the Safety First Conference & Expo, to harness shared energies from the manufacturing, transport, building & construction, government and broader industry sectors.
Helping industry connect during – and beyond NMW
NMW 2015 aims to help make the most of the buzz, with a new feature - the online My Event Planner - giving participants a tool for scheduling meetings and demos, creating an event timetable and even connecting with exhibitors and other visitors to make the most of NMW 2015.
Above all, NMW 2015 will provide opportunities for industry to come together, to network, collaborate and inspire innovation across industry sectors.
Anthony Reed, Event Director for NMW 2015 comments, "There are many outstanding successes in Australian manufacturing. Businesses are cracking open new markets - and growing existing markets in their sectors - by establishing a point of difference, through product design innovations and through their business models."
"NMW 2015 will be the forum for manufacturers who want to be part of this push: by taking advantage of the new ideas, new solutions and capabilities presented at the event. Most of all, NMW will be a forum for everyone in industry who wants to see and be inspired by new possibilities," Reed said.
Register for privileged access
NMW 2015 exhibitors, demonstrations and presentations are being regularly updated at www.nationalmanufacturingweek.com.au. Visitors to the website can pre-register to attend, and using My Event Planner - build their schedule and begin conversations that contribute to a stronger competitive edge.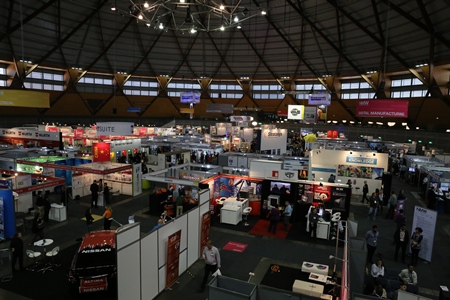 We welcome thoughtful comments from readers