5 Critical Factors for Hygiene in Dairy Facilities
Supplier: WILEY
24 September, 2015
The Dairy industry is a highly competitive sector and under constant, and increasing, pressure to deliver new, innovative and value added products to a smart, active market that knows what it wants and isn't afraid to ask for it.
A product's success or failure rests as much on the packaging as it does on the latest newly invented flavours, combinations or completely new formulations it contains.
Many manufacturers are struggling to find the balance between developing packaging that is attractive and transparently informative while also being the right size and configuration to excite and please the end consumer. Behind the scenes, producers need to continually upgrade to latest processes and technologies to optimise existing operations and support these new product lines.
Hygiene is rarely, if ever, a boxed,off-the-shelf solution… But all of this planning and design is for naught if the product itself becomes contaminated or spoiled on its journey to the market shelf.
The single most important factor in food processing is hygiene and food safety which rely on aligning the following five critical factors when planning your dairy processing facility.
Pay attention to design and construction finishes
Design and Construction finishes, specifically around drainage, ease of upkeep, cleaning and maintenance, are a key factor in being able to facilitate a clean and hygienic environment.
This is especially critical in areas of daily wash downs and sanitation. The design and finishes will help reduce the possibility of product contamination from harmful bacteria.
Optimise your workflow
Workflow is a key area of consideration when trying to achieve a low cost safe product, as each product/process step adds to a company's operating expenditure and the possibility of product contamination.
Clear workflow also supports the best practice for track and traceability of product in the worst case scenario of contamination, recall and containment.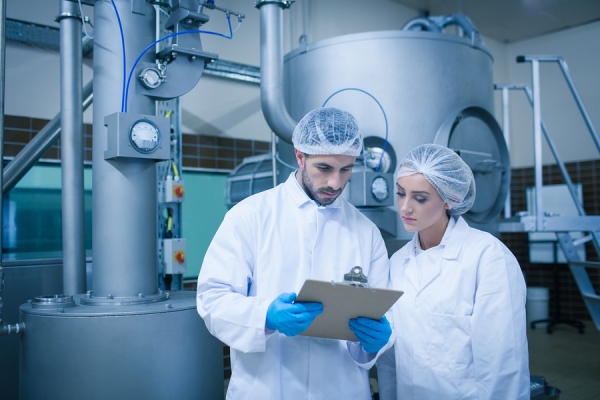 Segregate for optimal safety
Segregation of products, processes and people is becoming more important as shelf-ready and ready-to-eat products increase in demand. The design and implementation of the segregation is of utmost importance when producing safe wholesome foods.
Control your environment
Environmental Control, including air, time and temperature management, is one of the most important considerations when processing products in a cold chain environment.
This is equally important for products held in fermentation and maturation environments, as the success of these processes is reliant on the environment being stable and controlled.
The design and construction of the process and flow, needs to ensure that the products are always held in the optimum conditions for each stage in the process. This translates directly to the product achieving the maximum possible shelf life.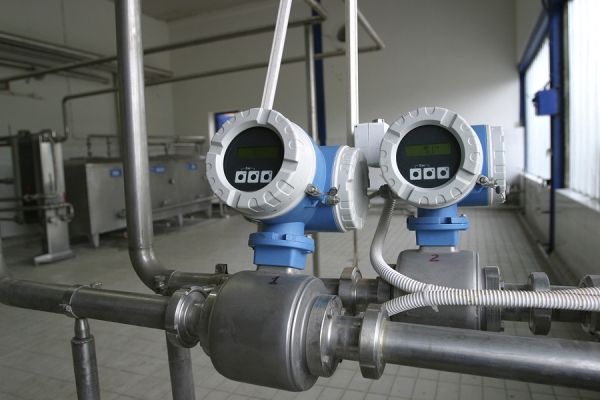 Plan for the future
Futureproofing and master planning are essential facility lifecycle tools which provide key consideration for the growth of products and volumes, as well as product development and evolution of the company's capacity and reach far into the future.
Many facilities require complete redesign of their workflows to allow for new product streams. Services capacity can become a major issue as an operation expands, particularly when consolidating multiple operations into a single site and/or when new equipment is being imported from overseas.
These factors will avoid you crying over spoiled milk
Aligning these factors into a cohesive, highly efficient and hygienic process is no easy feat. The reality is that if not enough consideration is given to the degree of complexity involved in designing and building world class, future proofed, and export savvy dairy facilities you may find yourself crying over spoiled milk.
The value of getting it right will show itself in dollars saved from productivity gains and increased return on capital investments, while the compliance with national and international regulatory standards will gain, and maintain, your position front and centre on those all-important supermarket shelves.
If you are looking to capture export opportunities, particularly those available in Asia in the short to medium term, then food safety should be your highest priority, as it is of the utmost importance to your international buyer.
Remember, with greater exposure comes greater risk; your reputation will always be at stake in the domestic market, but you are representing both your company, and Australia, when you enter the international arena.
Hygiene is rarely, if ever, a boxed, off-the-shelf solution; you should always seek the right advice from a team with specialist knowledge and an integrated project delivery approach, early in the concept stages.