Bartender 9.4 is an advanced Label Software package, designed to support laser and thermal printers. The latest version of Bartender offers advanced levels of integration, security and printer management options ideal to improve supply chain management, manufacturing control, warehousing and distribution functions.

Benefits
Easy to Learn, Easy to Use
With Bartender, a few quick mouse motions are all it takes to combine bar codes, text and graphics into professional quality labels. With this software you can encode RFID tags, move, resize objects and customize labels in a really easy manner.
This software includes carefully organized menus and "pop-up" dialogs that display even the most advanced options in plain, easy-to-understand words.

Exceptional Design Flexibility
Bartender gives you total control over your label's appearance, including the type and size of text, bar codes and graphics.
Place objects exactly where you want them and control rotation as precisely as 1/10th of a degree.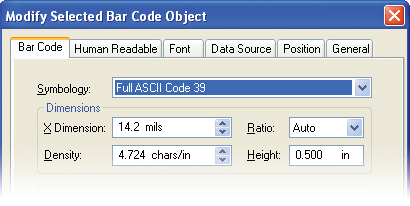 Smartly organized dialogs offer numerous options, while keeping things simple.
Latest Windows Technology
Strict adherence to Microsoft's official user-interface guidelines, means if you've used just one other Windows program you're ready to start designing labels.
"Tool tips" offer quick hints, and each of the tool bars can be moved away from its normal screen-edge position and reshaped as desired.


Modify and print multiple label designs

High Precision On-Screen Display
Bartender's design mode gives you an extraordinarily accurate "real-time" view of your label.
There is also a Print Preview mode that even reads your external data sources, so it can display exactly how your labels are going to look before you print them. That means you can design more quickly without wasting labels.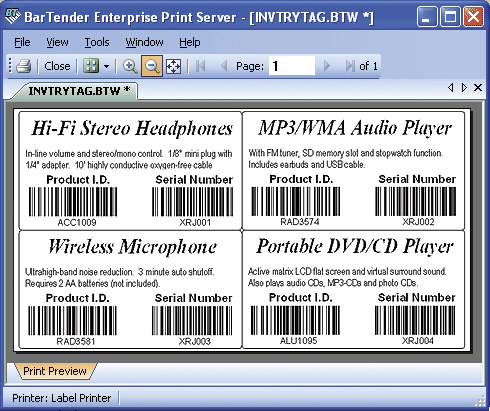 Print Preview with external data sourcing reduces wasted labels.
Designer Typefaces, Even on Thermal Printers
Bartender and Seagull's printer drivers offer an extraordinary variety of font capabilities. Use printer fonts for maximum speed and Windows fonts for the most flexible styling. Many printer drivers now even support font downloading for an optimum combination of font variety and printing performance.

Instant Bar Codes
Bartender's toolbox gives you instant access to an extensive set of predefined bar code components.
"Drag and drop" bar codes into your label designs using a single, quick mouse motion. Use our predefined components "as is" or customize as desired.

Rich Text with Data Sourcing
"Rich Text" allows individual text objects to contain multiple typefaces (Times, Arial, etc.) and styles (bold, italic, etc.).
Bartender allows you to source the different parts of a rich text object with external data fields. For example, you might use one font style for some static text and use other styles for some of you changing text.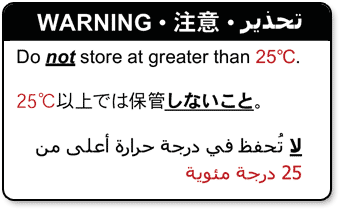 Rich text and Unicode support provide incredible text formatting flexibility, even for externally-sourced data
Import and Export Graphics
It's easy to add company logos and pictures of products. Bartender supports most major graphic formats. You can also export bar codes for use in other software packages.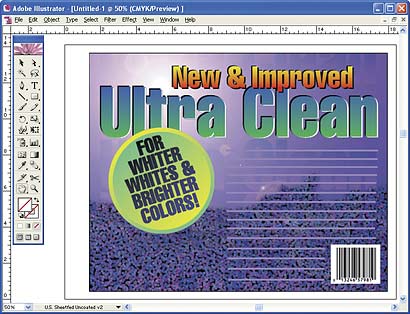 Advanced, Customizable Serialization
Generate anything from the simplest serial numbers to the most advanced, totally custom serialization sequences.
Increment or decrement by any interval and specify any rollover threshold and restart value.
Choose from numeric, alpha, or a variety of predefined alphanumeric character sets. Even specify your own totally custom sequences.
Compliance Labels and Ready-to-Print Formats
Whether you're using one of our many ready-to-print formats, or designing labels from scratch, Bartender has the power and flexibility you need for thousands of compliance label standards.

Industrial Symbol Libraries
Bartender gives you easy access to hundreds of high-quality, scalable symbols, saving you the trouble of researching and drawing them yourself. Choose from categories such as electrical, hazardous material, packaging, and more.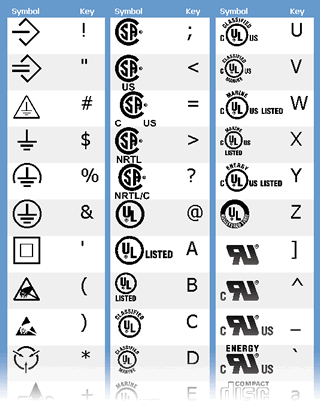 Custom Data-Entry Forms
Bartender's customizable, pop-up "Prompt Dialogs" make it easy to enter data at print time, they are easy to set up. You can even lock Bartender into continuous prompt mode, allowing you to automatically launch print job after print job by simply filling in the empty data fields.

Password Protection
Password Protection makes it easy to lock Bartender into a "print only" mode that prevents unauthorized alteration of the label.

Add Your Own Features Using Visual Basic Script
Bartender's Visual Basic "Scripting Assistant" helps even non-programmers meet a wide variety of advanced data-processing and other custom challenges.

Remarkable Printer Support
Bartender can accept label data from a truly remarkable variety of sources:
Keyboard data entered in advance or at print time.
Automatically serialized data strings.
Automatic time and date values.
Four different text file formats.
ODBC and OLE-DB data sources, including most databases and spreadsheets. (Advanced data reporting capabilities include SQL Select statements and Query by Example.)
Direct input from SAP IDocs.
Oracle and other XML sources.
*Please note: labels design capabilities vary according to software version.
For more information visit www.labelpower.com.au
Follow us on Twitter


Become a Fan on Facebook
Join us on YouTube