How technology is influencing manufacturing trends in 2015
In the world of manufacturing, change is the only constant. As time passes, everything in the industry continues to evolve, from working environments to technology to the kinds of strategies and philosophies we choose to employ in the workplace.
We are well and truly immersed in 2015, and if you haven't already considered it, now is the time to think about the latest manufacturing trends shaping your industry and how they could potentially impact your organisation now and into the future.
Welcome to the 'Internet of Things'
The Internet of Things, sometimes abbreviated as 'IoT,' is what allows objects and living things to transmit data across a network in the same way that a computer connected to the Internet would.
Some examples of the IoT in a manufacturing context might include a machine that can report back to its owners when a certain part malfunctions, or a heating system that can detect when an area is at an improper temperature and automatically report the data and make adjustments to cool it down.
The IoT is also a big driver behind automation in manufacturing and warehousing, similar to the kind that you might see on products like Remax Movidor High Speed Flexible Roll Doors and Movidor Integrated Traffic Light System.
Just how big of an impact will the IoT have? According to the McKinsey Global Institute, by the year 2025 the Internet of Things will contribute in excess of $6 trillion USD to the global economy on a yearly basis.
The power of 3D printing
3D printing is sometimes known as additive manufacturing. In the simplest terms, 3D printing refers to creating a three-dimensional object from a printer that uses an existing diagram or schematic of that particular object. Need to automatically build a perfectly constructed machine component? Soon, you may be able to simply print it out using a 3D printer that can recreate all types of objects.
Many thought leaders in the manufacturing field are excited to make 3D printing a part of 2015 manufacturing trends. John Barnes, a leader at the Commonwealth Scientific and Industrial Research Organisation (CSIRO), says that additive printing can help manufacturers use less material than traditional manufacturing methods, and will also help reduce design development time by over 95 per cent.
Folks have been experimenting with 3D printing for a little while now and it will become more and more advanced, and more widely utilised in the coming years.
Consider that back in 2011, University of Southern California Professor Behrokh Khoshnevis said that new technology would allow massive 3D printers to build entire multi-level houses in under a day. And it didn't take long for a group of 3D printed houses, 200 m2 each to appear in Shanghai, China. These building were created entirely out of concrete using a gigantic 3D printer, and each costs only 30,000 RMB ($4,800).
And recently, Slovenian construction pioneers from BetAbram were building up towards taking orders for their 3D house printers – the cheapest one going for €12,000. They have now apparently reached a stage where you can order a 3D house printer and not just one, but a selection of three separate machines. These machines have no problem with printing out walls, staircases, foundations, you name it.
The impact of social media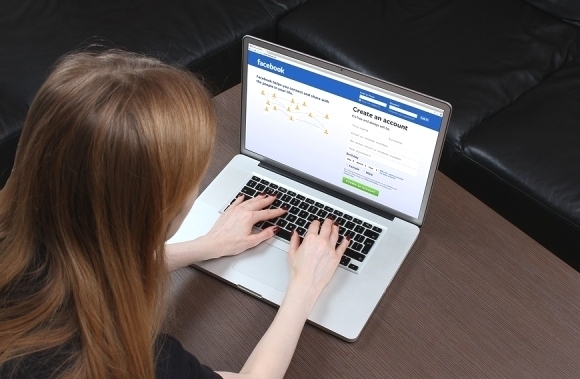 Social media is a trend affecting manufacturing today, and you might wonder why you need to worry about it. The key thing to remember about social media is that it allows buyers to instantly connect with one another and talk about their experiences with a particular organisation. For this reason, social media is going to play a huge role in exposing businesses with shoddy quality management practices.
The days of making a mistake and hoping that no one would find out are over: in 2015, people know about issues that your customers face, sometimes even before you know about them yourself.
On a more positive note, social media will also give manufacturing and warehousing companies the opportunity to interact with their customers to build relationships. Even though many people might think of social media as primarily a B2C endeavour, B2B buyers also use social networks to connect with their suppliers.
An organisation that is social media savvy has a greater chance of strengthening their business by forming closer relationships with their clients.
The growing sophistication of data management
Big data is one of the most prominent new trends in IT and business computing, but it's also gaining prominence in manufacturing. The reason for this is the sheer amount of data that can be gathered and analysed from the equipment operating in a warehouse or industrial facility. Administrators in these kinds of facilities will be able to use data tracking and management software to keep an eye on KPIs like cycle time, uptime, mean time to repair, and so on.
Software like business dashboards and enterprise management platforms are helping to pave the way for manufacturing and warehousing companies to find new ways to analyse and interpret the things happening in their facilities. Throughout 2015, these tools are expected to grow more sophisticated and become even easier for companies to utilise in the manufacturing sector.