How to choose the right tractor for the job
Tractors may come in all shapes, sizes and power ranges, but the jobs you need your tractor to do, and the extras you would like included, are no doubt just as diverse.
Perhaps you have a particular make or model in mind, but have you checked whether it is the best fit for your business?
IndustrySearch helps identify the right tractor for your needs – it's easy when you take the following factors into account before you buy:
Terrain
The lay of the land affects more than torque. If your commercial property has steep hills and muddy conditions, the hydraulic and braking systems should be capable of dealing with the constant work and sudden demands of uneven terrain.
Safety options should be a first consideration for steep or hilly country. Roll over protection systems (ROPS) and seatbelts are standard on newer tractors and essential items for tractors that will be used in steep or slippery conditions.
Agricultural activities
A tractor that is predominantly used for general farm work, such as harrowing, spraying, slashing and carrying feed will not have the same torque requirements as a tractor that is used for contract fencing, ploughing or heavy road-building.
It is important to take the allowable payload on the front loader arms and rear three-point linkage into account to make sure the tractor can handle the workload. Ensure that the tractor you choose can be fitted with all of the implements you require, and that all the attachments have the necessary robustness.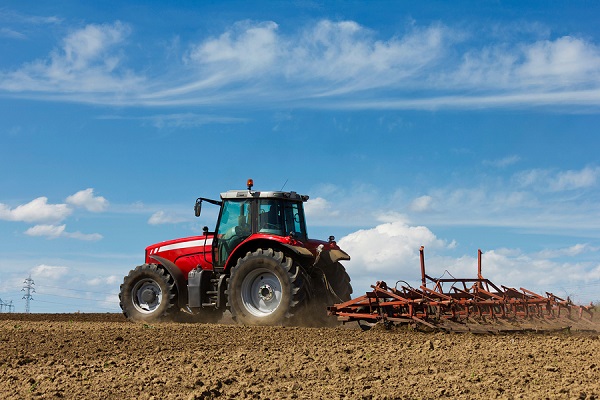 Ensure your tractor can be fitted with all required implements.
Regularity of work
The power and versatility required will also depend on how often you use your tractor. If you undertake daily contractual work or have a large, high-maintenance property, you will need a greater torque allowance to ensure your tractor does not become over-taxed and fail.
If, on the other hand, you use your tractor one-two times per week or less, you will not need to make extra allowances over and above your torque requirements.
Determining the terrain, activities, and regularity of use your new tractor will be exposed to will establish the torque, implements and safety options you need, and save time and money over the life of your tractor.
We welcome thoughtful comments from readers