Optimising your packaging for best results
Supplier: Signet
18 March, 2014
Sustainable practices and the bottom line have become a priority for businesses across numerous industries. A great starting point to achieve short term benefits and long term results is to look at your packaging processes.
By ensuring you are using the best product for the job you can directly affect the company bottom line and also improve your company's brand – the benefits of these practices are almost endless. Read on for a guide focused on optimising common packaging consumables.

Trial a different tape adhesive

One way of reducing costs is to trial a different packaging tape adhesive. Rubber adhesive is the most common in packaging tape, however there are other types available which are generally more economic per roll.

Hot melt packaging tape is a synthetic rubber adhesive which has the same qualities as a rubber adhesive tape, but at a cost-effective price. An even cheaper alternative is acrylic packaging tape; however it is important to note that this adhesive performs best in cold rooms and fridges rather than in normal temperature environments.

For a more in-depth look at the different types of tape adhesives and to see which tape is best for your application have a look at this "How-To" video.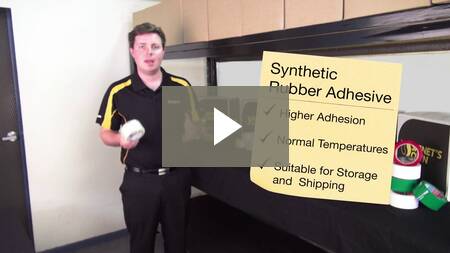 Optimise pallet wrap consumption

It is a common belief that the more pallet wrap you use, the more secure your goods will be. Unfortunately more often than not this will result in increased costs and waste for your business. Try increasing the stretch while using a lower gauge film, or talking to a packaging specialist about your wrapping configuration and techniques. Another tip is to investigate the different types of film available. The latest technology has resulted in different types of plastics and films which are designed to perform differently in depending on your application.

Switch to Ranpak for protective void fill

Ranpak packaging such as FillPak for void filling or PadPak for cushioning is probably one of the most cost-effective forms of void fill available. The paper can be re-purposed to block, brace, coil or pad fragile items for storage or transport. Both types are made from recycled materials, which means your company is actively reducing the impact of plastic and other environmentally unfriendly products, as well as reducing costs from the ability to re-use the paper. Another benefit of Ranpak void fill is the limited storage space required when compared to alternatives like packing peanuts or bubblewrap.

Swap steel strapping for PET strapping

Steel strapping has long been favoured due to its heavy-duty nature; namely its strength and durability. Unfortunately however, it can be quite dangerous to use without the proper equipment and processes. An excellent alternative is polyester (PET) strapping which is strong, safe and economical with its ability to be recycled. PET strapping has safe, smooth edges and while being light weight offers a similar level of strength to steel. It also offers minimal 'creep' and 'relaxing' to reduce the chance of load shift or settling during transit and storage.

These are just a few tips for the most common types of packaging, but they can go a long way towards helping your bottom line.