Temporary noise control for shopping centre redevelopment project
Local council recently gave developers the all clear for a $400 million project at two of the most central shopping centres in Toowoomba, Queensland.
Flexshield stepped in to assist the construction company with demolition noise control, providing them with Sonic Curtains for a temporary noise barrier.
Our Sonic Curtains are specially designed for maximum noise reduction to construction sites or noisy procedures such as demolition work.
Our soundproof curtains are simple to install being able to be hung on temporary fencing or site hoarding as shown in the below video and are fire resistant and weather proof.
Flexshield's sonic curtains are able to be custom made to meet your exact requirements are suitable for temporary or permanent noise reduction enclosures around, compressors, saws, drills, generators, construction work and earth and road works.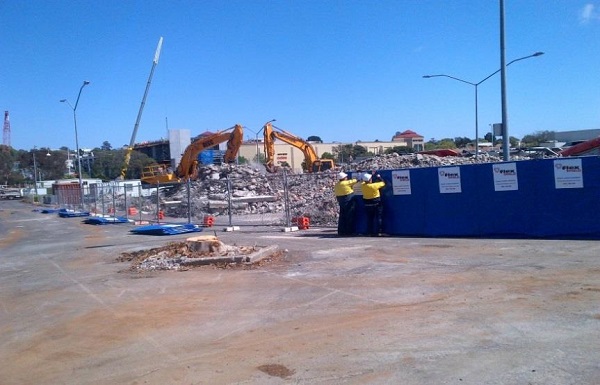 Installing Flexshield Soundproof Curtains on temporary fence.