What's causing leaks and how do you find them?
The inherent problem with air leaks is they're invisible to the naked eye. Inadequate insulation and insulation "voids"—places where it's missing altogether—are also well hidden. Luckily, air leaks and poor insulation create cold spots; and when there's a temperature difference, there's an opportunity to find it with a thermal imaging camera.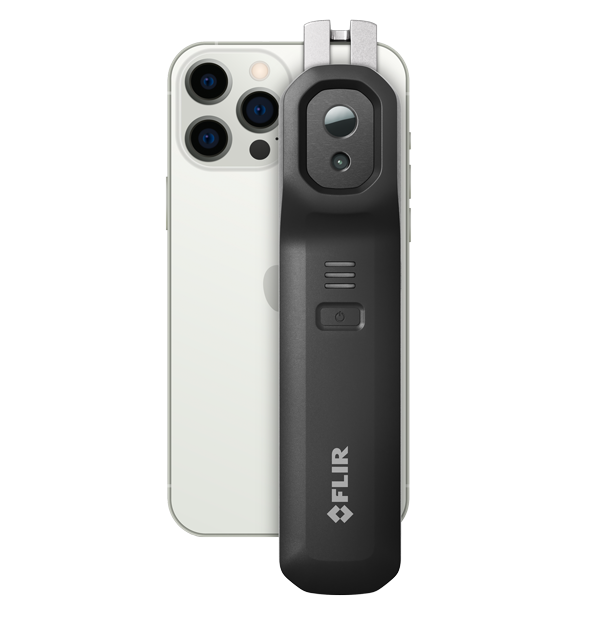 Let's talk about the FLIR ONE Edge Pro. This thermal camera smartphone accessory detects infrared light which it then displays as a radiometric image. In other words: it sees hot and cold and uses it to create a photo with embedded temperature readings.
The FLIR ONE Edge Pro is straightforward to use without a lot of training, so it's a good choice for renters, homeowners, and small business owners who want to inspect their spaces for the source of energy loss.
Unlike similar smartphone accessory cameras, the Edge Pro connects wirelessly and works with both iOS and Android devices. The thermal image is crisp and easy to interpret, thanks to a FLIR-patented image process called Multi-Spectral Dynamic Imaging (MSX®). It's also designed to be affordable and built to last—meaning you can relieve the stress of mounting bills and continue saving money long into the future.
Where do I start?
Once you have wirelessly connected your Edge Pro to your smart device, you can start with the usual suspects for air leaks: windows and doors. Whether they were installed wrong, insulated poorly, or are old and failing, windows and doors can leak a lot of air around the edges. If you're doing this inspection when the outside air is colder than indoor air, you should easily see a temperature difference around leaking windows and doors. If you're using the standard color palette for the FLIR ONE Edge pro (called "Iron"), cold areas will look purple, while warmer areas appear yellow and orange.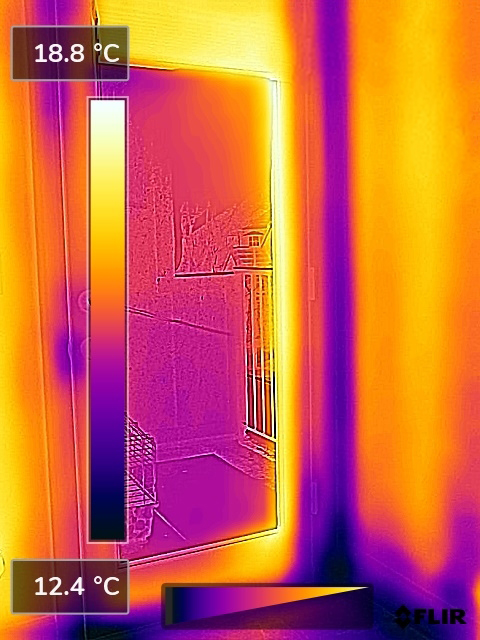 Keep in mind: glass insulates while metal does not. If your windows or doors have metal frames, they will automatically appear colder than the glass. Instead, look to see if the walls around the window or door also look cold. That tells you cold air is seeping from the frame into the room.
As you continue inspecting your space, look for air leaks around chimneys, attic doors, and wall vents. These leaks can all be addressed at the DIY level with low-cost weatherstripping products.
Next, use the camera to inspect your exterior walls and corners. If there is inadequate or missing insulation between studs, that section of wall will appear cold compared to the other, insulated sections. Fixing the insulation may require an expert but it will save you money and make your home more comfortable in the long run.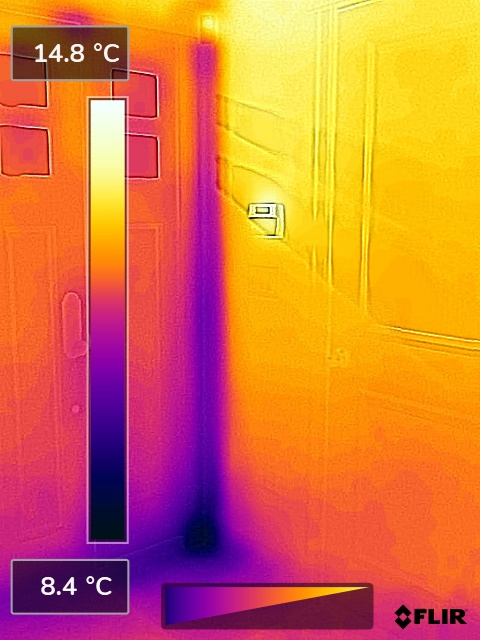 For those who have heated floors, the FLIR ONE Edge Pro is the right tool to verify the equipment is working properly. In a radiant flooring system, heat is provided by hot-water tubes or electric wires installed below the floor. However, there are several points where this system could fail: problems with how the screen floor was made, problems with how the pipes were laid, failures in the electric wires, or inefficiencies in the pump that moves water through the pipes. If the radiant flooring isn't working efficiently, you should be able to see it using the FLIR ONE Edge Pro.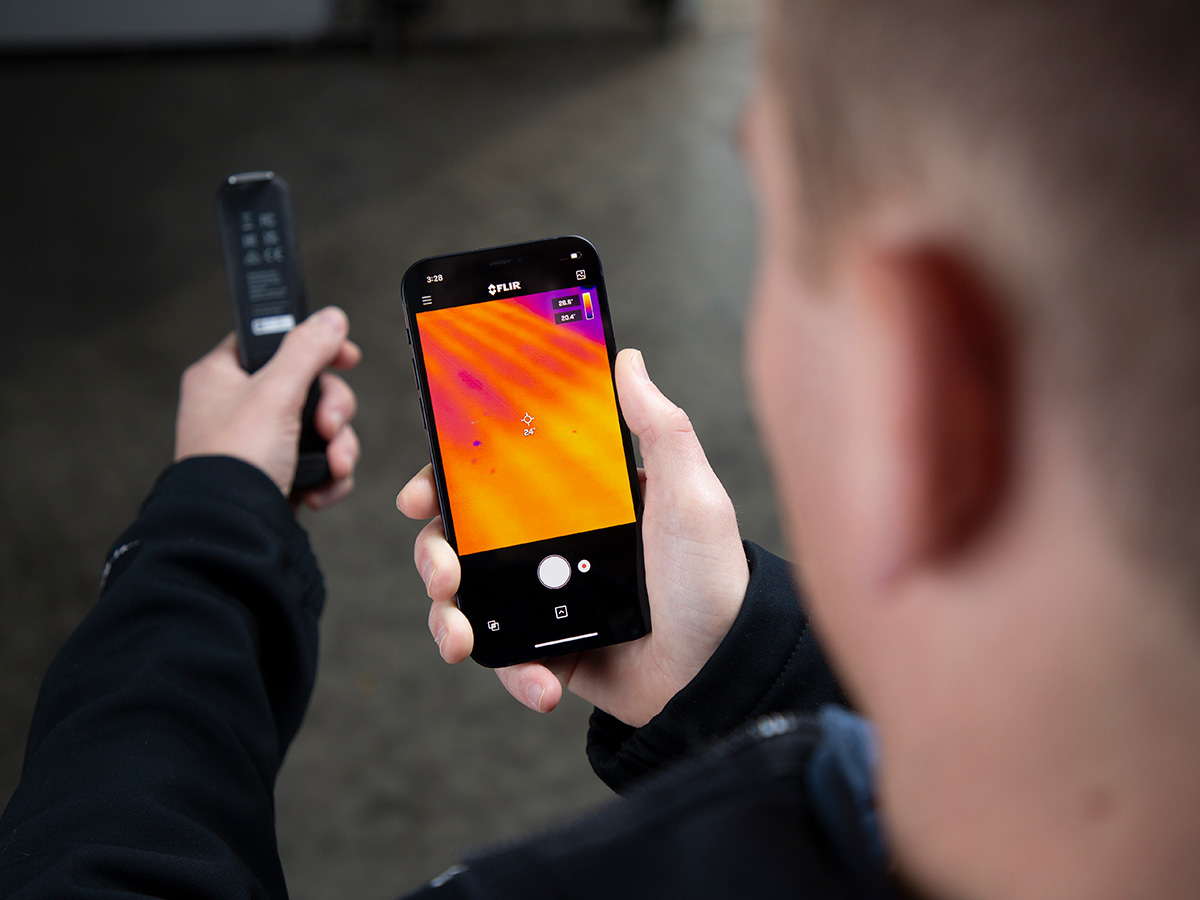 After the leaks are fixed, what then?
The nice thing about a small thermal camera like the FLIR ONE Edge Pro is you can use it for a lot more than finding energy leaks. This rugged little camera can also help you detect overheating fuses, moisture build up in a wall or ceiling (it looks cold) or even pests hiding in your walls (they look hot).
That's not to mention other unexpected but helpful uses around the house, like checking electronics for loose power connections, finding your dog in the dark, and more!
The sooner you start shoring up your space against invisible energy leaks, the more money you'll save. You'll also find links to the FLIR ONE app, so you can use the Edge Pro with your smart device, and other apps that can help walk you through inspecting your home, inspecting your car, and more.